Tips for Painting the Interior of Your Business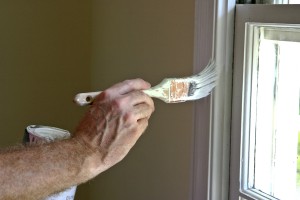 Your business needs a new paint job, and there is a lot to consider when it comes to interior painting. Ideally, you want the job done quickly and affordably with minimal disruption to your daily operations. When you hire licensed contractors, you will likely get everything on your wish list.
The first step is obtaining quotes from various painting companies. It is best to get at least three estimates. Also, ask questions and gather as much information upfront. You will want to know everything from their work history and type of equipment they use to the size of the crew and quality of paints used. Check references and reviews. Additionally, you want a solid warranty covering labor and materials. With some legwork, you have a better chance of hiring expert painters at a reasonable price.
Once you have hired the company, discuss the plan of action. You will want to know the details of the interior painting process. Typically, crews work in sections. One area is blocked off for a certain amount of time. You can coordinate the schedule with the contractor. In many cases, commercial painters are flexible when it comes to the day and times they paint. For instance, if you give them access to the office while the business closed, crews can complete their work overnight before the employees arrive the next day. Keep in mind, the space may be blocked off until the area is completely dry. In addition, painters may work weekends, if possible. This creates a win-win scenario for everyone. The crew can get more done faster without significantly disrupting your staff's daily routine.    
You can give your business a fresh new look without the stress. A reputable contractor will cover all the bases with you when it comes to commercial interior painting. The company will provide you with top-rate service that efficient and budget-friendly.