Choosing Romantic Bedroom Paint Colors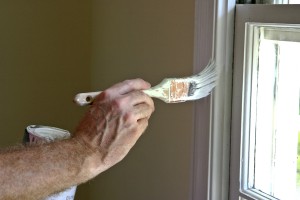 Your bedroom is so much more than a place to sleep at night. It can also be a romantic retreat for you and your partner if you decorate with romantic bedroom paint colors, beautiful furnishings and luxurious textiles. Romantic doesn't have to be pink or red; there are lots of unusual color combinations and shades that can create a spark.
Traditional shades of pink and red are still go-to colors for romance, but steer clear of girlish shades and opt for richer, deeper shades like fuchsia or deep coral for a modern feel. To tone down these bold tones, use neutral fabrics with lots of texture.
Blue and white are two of the most popular bedroom paint colors. Combining them creates a restful oasis that is reminiscent of the beach and bright, summer skies. Because blue comes in almost endless shades, it will be easy to find matching or contrasting bedcovers, curtains and sheets.
Deep jewel tones can also be quite romantic. Deep amethyst, emerald green or vibrant turquoise can transform your bedroom into a glittering jewelry box. Painting bedroom walls with these shades will instantly give the room intimacy and richness. Try adding accent pieces and fabrics in complimentary colors to keep the romantic theme bold.
Monochromatic bedroom paint colors such as shades of charcoal mixed with lighter grays or mahogany brown with mushroom can be romantic as well. The key is to choose two or three shades or tones of the same base color, then add lots of shimmer and shine. Faceted crystal chandeliers, sleek metallic accents and shimmering fabrics will all add romance to a neutral pallet. If you aren't sure what color you want on your bedroom walls, shop first for the perfect, romantic bedding, then choose one of those colors for the walls.
Your bedroom paint colors will reflect your style and provide the perfect romantic sanctuary. Choose colors that you will enjoy day after day and have a professional painter apply them for beautiful results.