Advantages of Hiring a Professional for Your Painting Project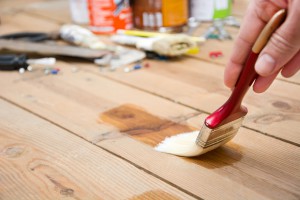 Whether you're painting a space for the first time or redoing an out-of-date paint job, a new coat of paint can be a great way to refresh your home. Painting can be one of the easiest ways to make an area feel new again. When thinking about repainting part of your home, you should consider hiring a professional to get the job done. Here are three reasons why.
1. Peace of Mind
As with any renovation or remodeling project, painting can be a big hassle. Opting for a commercial painting contractor to come and get the job done can save you a ton of stress. Instead of having to worry about the details of the project, you can focus on getting results you love.
2. Great Looking Results
By choosing a reliable commercial painting company you can be assured that you will get results that look great. Rather than having to worry about mastering your painting skills as you go, you can feel confident that the job will be done right the first time. Not only can this save you stress during the process, but it can also make the results of the project more enjoyable for years to come.
3. Less Time Commitment
Painting can take a lot of time. Rather than devoting a huge chunk of your schedule to getting the project done you can allow a commercial painting contractor to do the work for you. It can be easy to get started with a painting project and then not be able to find time to finish it, but if you hire a professional to get it done for you in a set amount of time this shouldn't be an issue.
Painting Done Right
While it can be tempting to try and save money by painting your home yourself, there are actually a lot of advantages to hiring a professional that can make it more than worth the extra cost of paying them. Consider finding a company you trust to help you with your next project.